RENOVATION - REFURBISHING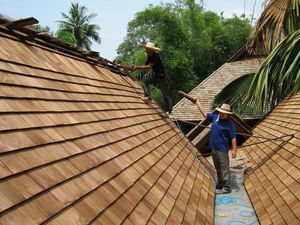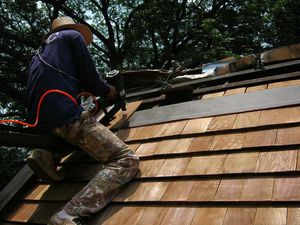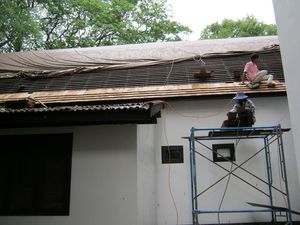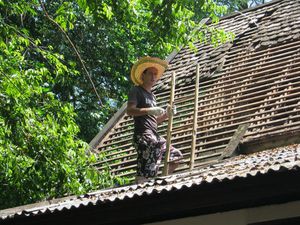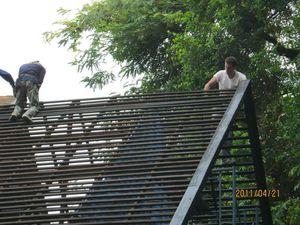 Refurbishing wooden shingles/shackle roofs.
At Chalet & Bamboo, we do have the know how and skills to make any wooden refurbishing.
For example in this case old teak wood roofs- replaced by Canadian Cedar wood Shingles/shackles.
Rénovation d'une couverture de toit en Tuiles de Bois.
Chez Chalet & Bamboo, nous avons le savoir faire pour les renovations de toutes sortes de structures en bois.
Il s'agit ici d'un toit couvert par des tuiles en teck a remplacer.
Nous les remplaçons avec des tuiles en bois de cèdre du Canada.